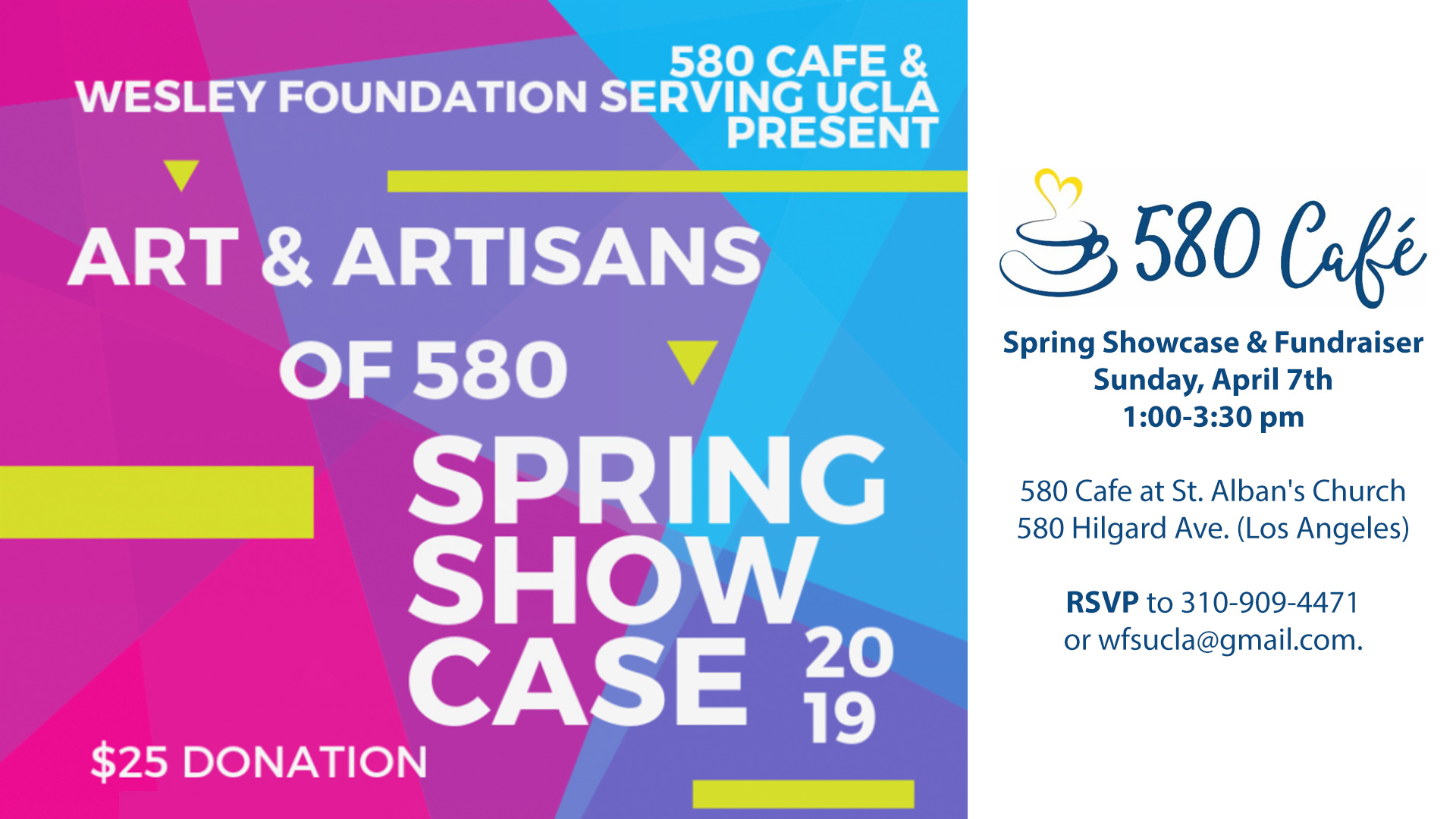 580 Cafe students are sharing their creativity and talent to support their community. Student performers will provide live music for your entertainment on the patio where you can enjoy light refreshments and conversation. Others will display original artwork, crafts and jewelry in the library. Artwork will be for sale to raise funds for both 580 Cafe and artists.
580 Cafe at St. Alban's Church
580 Hilgard Avenue, Los Angeles, CA
Limited free parking in church lot off of Westholme Avenue.
$25 Donation. RSVP to 310-909-4471 or wfsucla@gmail.com.