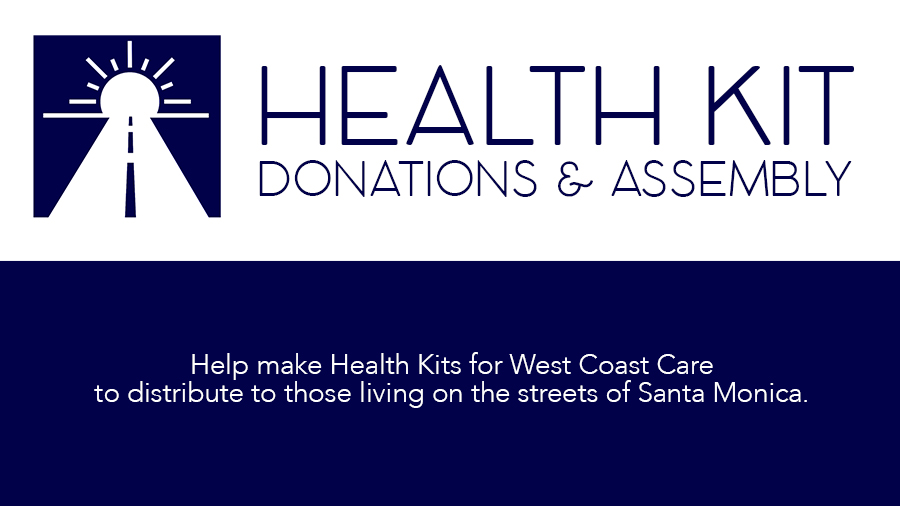 We're partnering with West Coast Care to create health kits, which will be given out at a later time to people living on the streets of Santa Monica.
1. BRING DONATIONS: Please indicate what items you will be donating www.bit.ly/healthkitjuly15, and bring or ship the items to arrive by 10am on Sunday, July 15th.
2. HELP ASSEMBLE: Join us on Sunday, July 15th (11:30am) in The Loft to assemble the Health Kits. RSVP by Friday, July 13th to Sabrina Simmons at sabrina@westwoodumc.org or 310.474.4511.