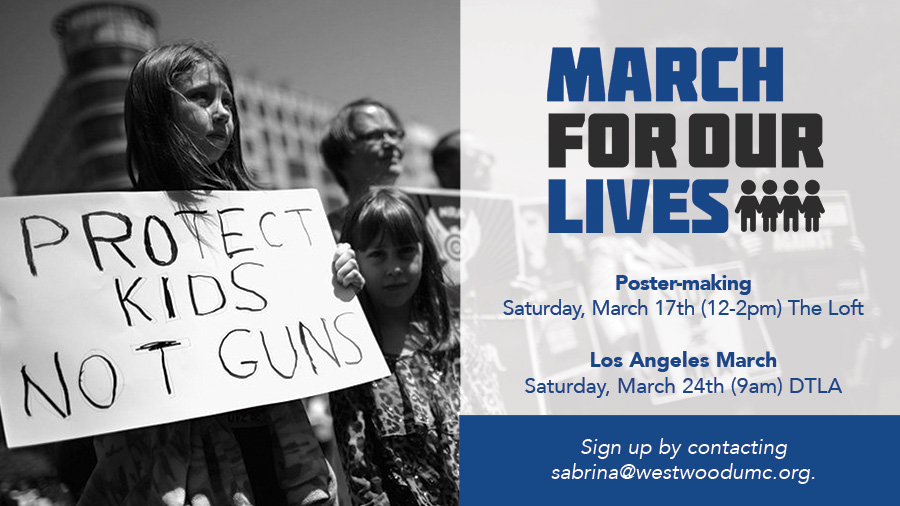 Poster-making – Saturday, March 17th (12-2pm) The Loft
March – Saturday, March 24th (9am) DTLA
Everyone is invited to make posters and participate in this national march as we demand that student lives and safety become a priority and that we end gun violence and mass shootings in our schools today. On the day of the march, we'll meet at the FUMC LA parking lot. To sign up for poster-making and/or the march, contact Sabrina Simmons at 310.474.4511 or sabrina@westwoodumc.org.