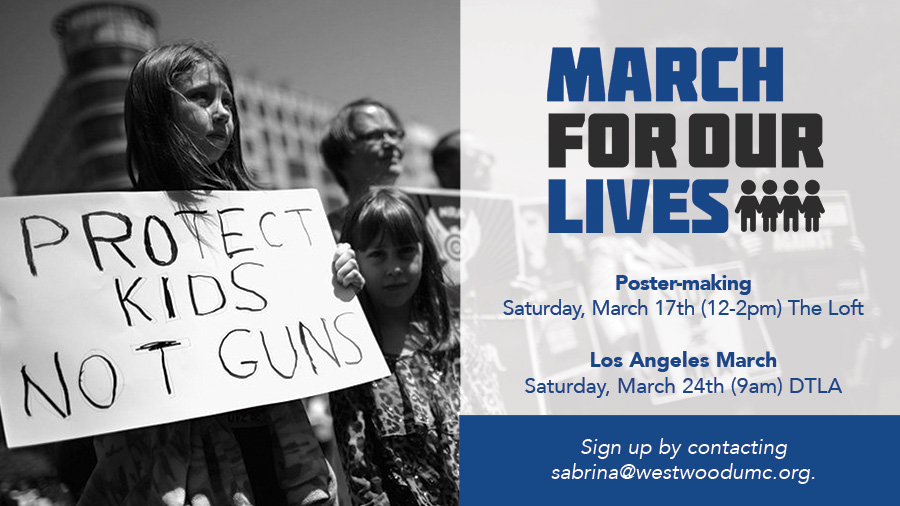 Poster-making – Saturday, March 17th (12-2pm) The Loft
March – Saturday, March 24th (9am) DTLA
Everyone is invited to make posters and participate in this national march as we demand that student lives and safety become a priority and that we end gun violence and mass shootings in our schools today. To sign up for poster-making and/or the march, contact Sabrina Simmons at 310.474.4511 or sabrina@westwoodumc.org.
TRANSPORTATION & PARKING: Please consider taking public transportation such as the Expo Line. If you're driving, feel free to park at FUMC of Los Angeles (1020 S Flower St. in LA).