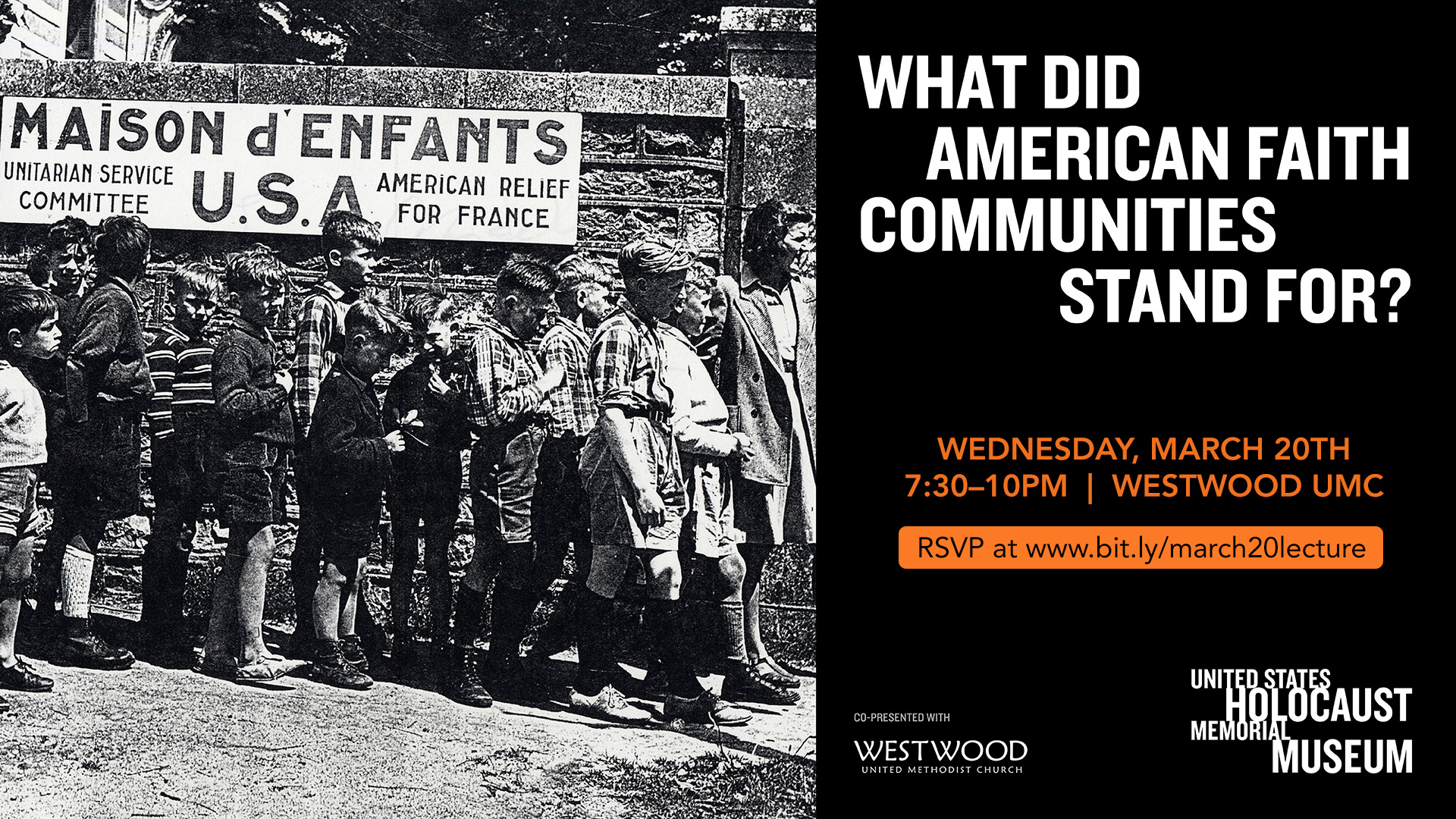 The rise of National Socialism in Germany and the ensuing terror raised profound theological and ethical questions for people of all faiths. Join us for a program presented by the United States Holocaust Memorial Museum that will examine the various responses of American faith communities and how their leaders' actions inspired others and whose legacies still live on today. Free parking is available. Join the conversation online using #USHMM. A reception will follow from 9–10pm.
Speakers
Suzanne Brown Fleming, PhD, Director, International Academic Programs, United States Holocaust Memorial Museum
Stephen R. Haynes, PhD, Professor of Religious Studies, Rhodes College
For more information, please contact the Western Regional Office at 310.556.3222 or western@ushmm.org.
This program is free and open to the public, but reservations are required. CLICK HERE TO REGISTER