You Are Not Alone Retreat
August 16 @ 12:00 pm

-

August 17 @ 6:00 pm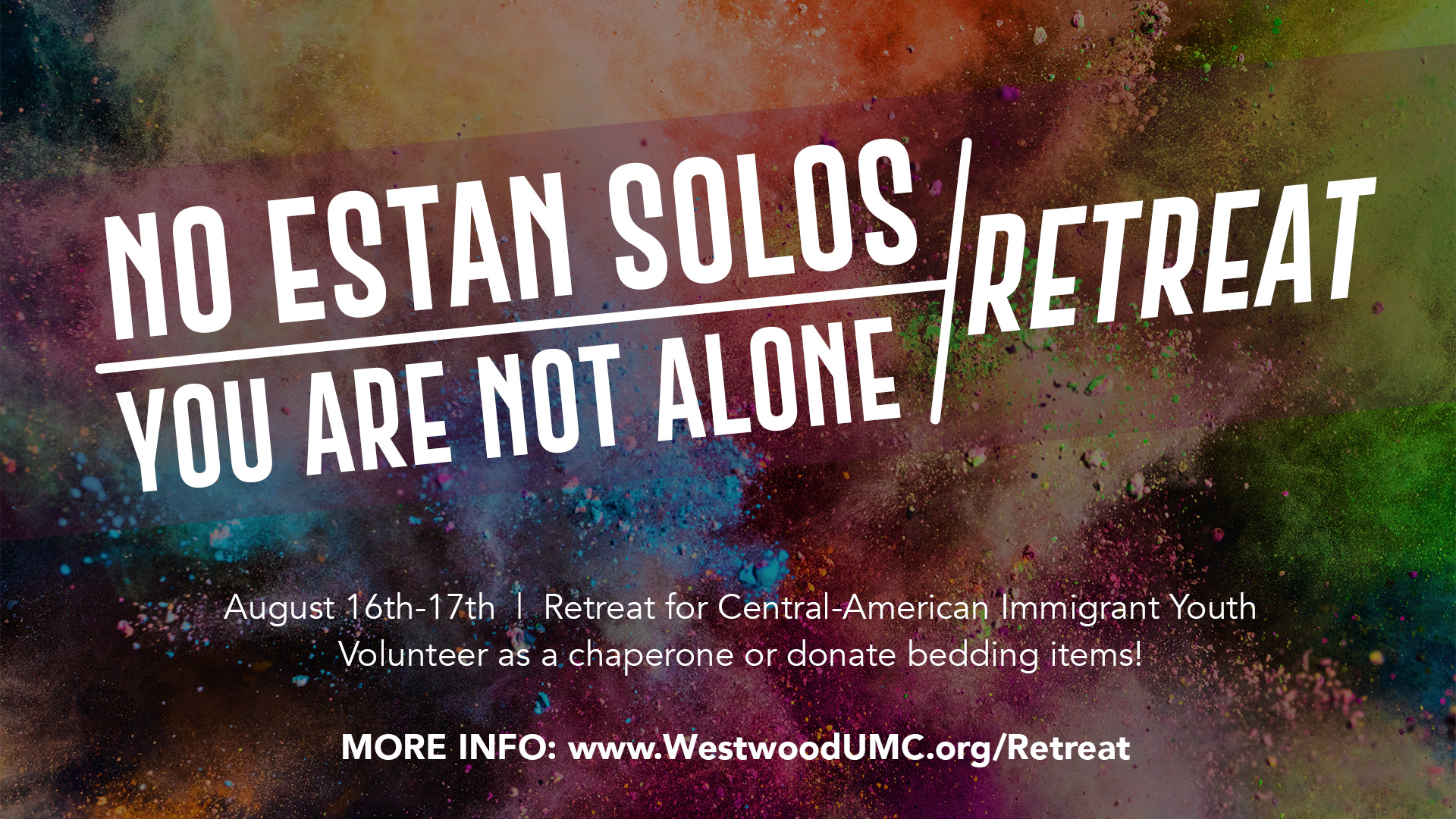 This California-Pacific Conference retreat intends to be an extension of God's welcoming and healing embrace to the growing number of unaccompanied migrant youth in our communities. The retreat will focus on healing and spiritual renewal for Central-American immigrant youth (grades 9-12). The retreat consists of 3 Saturdays in August throughout SoCal and an overnight sleepover for the final weekend. Westwood UMC/580 Cafe are hosting the final sleepover portion of the retreat on August 16th-17th.
.
Here two ways you can help out!
.
1. Volunteer
• Volunteers needed for sleepover and to prep meals (Friday dinner, Saturday breakfast and lunch).
• We need at least 2 people that are willing to be on night watch to chaperone. They would need to be experienced working with youth from vulnerable communities. (FYI – volunteers spending the night will have to complete Safe Gatherings training – but not those just helping with food.)
.
2. Donate items
• 40 Air mattresses (similar to this with an pump)
• 30 new (unused) pillows w/ pillowcases
• 40 blankets and fitted sheets for twin size beds. All donated bedding must be washed if not purchased new.
• 100 bottled-waters
• 10 flashlights
• Food for three meals – breakfast, lunch, dinner and snacks between Friday & Saturday (dietary restriction information will be available by July 31).
.